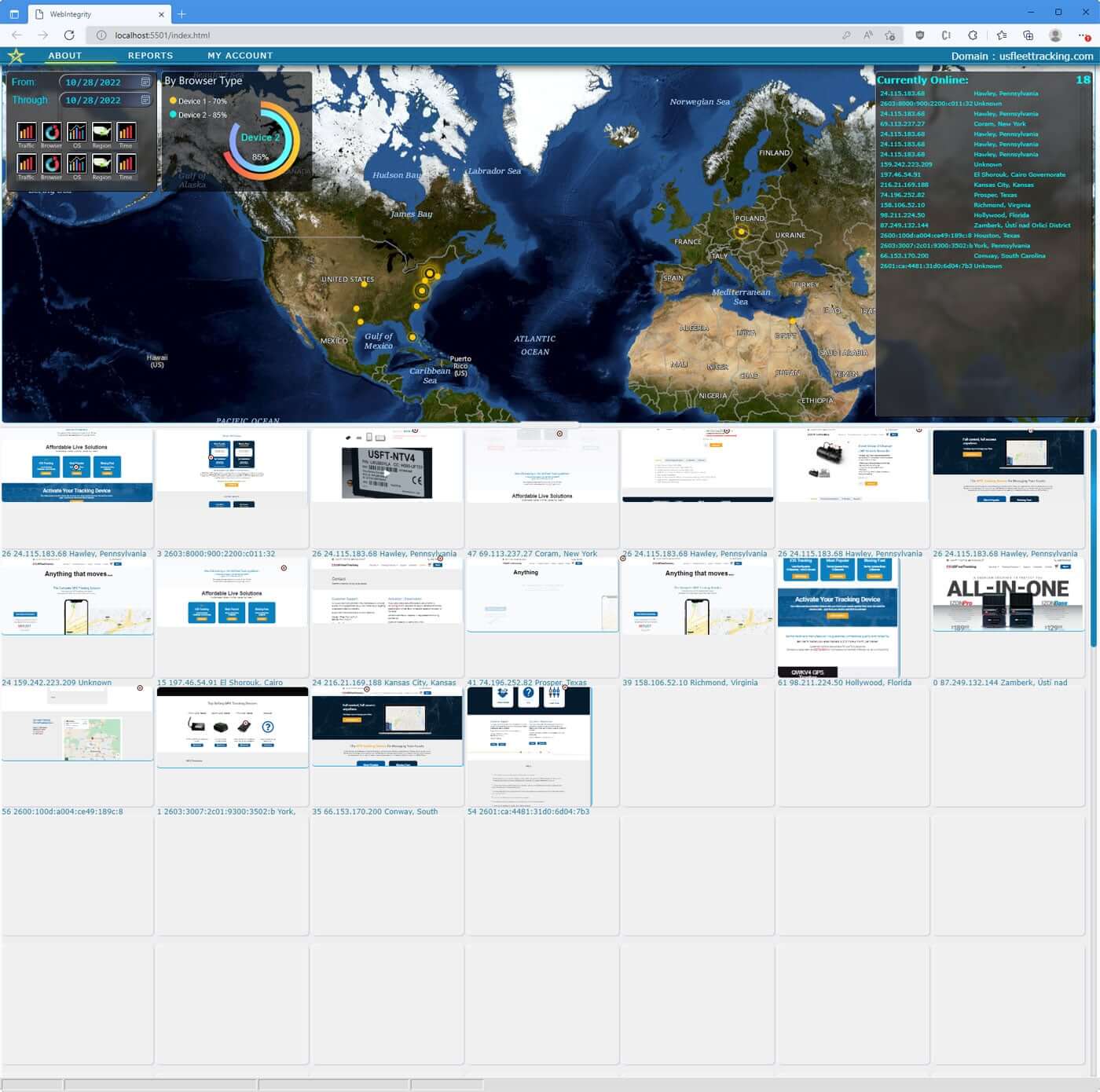 Seeing is believing.
We get it. It sounds too good to be true, right?
Brace yourself.
Click below for a Live Demo. It will log you into the WebIntegrity system, seeing precisely what you would see as a WebIntegrity customer… and showing you all the current users on THIS website. Right now.
See if you can find your session! See what you would see as the website administrator!
See Our Live Demo
Realtime Everything.
At WebIntegrity, we are redefining what a webserver does.
For us, a website is a business. It's no longer just an online brochure or catalog that you put up for your customers.
There's a reason brick-and-mortar businesses have sales clerks who interact with customers and assist them in the store.
We help to make your website more like a REAL business and less like a product brochure, allowing you to position your products and services for better visibility within your site.
This is "Merchandising 101" for the web, and the first step is understanding how your customers navigate through your store.
Learn More